Wilhelm Klitsch and "Der Musikant Gott"
In 1924 (the 100th anniversary of Bruckner's birth) a play was premiered in Klagenfurt, Austria, entitled, "Der Musikant Gottes" (The Musician of God). The play was a collaboration between Ernst Decsey (1870 – 1941, Austrian author and music critic, and pupil of Bruckner) and Victor Léons (1858 – 1940, Austrian librettist and author). The play received its first performance in Vienna in 1926 and became a box-office hit for about a year. The play was rarely staged outside of Austria, perhaps due to its use of Upper Austrian slang.

The role was frequently played by the Austrian stage and film actor, Wilhelm Klitsch (1882-1941). Klitsch was a member of the "Deutsches Volkstheater" in Vienna.

The Bruckner Archive recently acquired a postcard of the actor in the title role. below is a photo of Klitsch as he appeared off stage. This is followed by a poster from the 100th performance.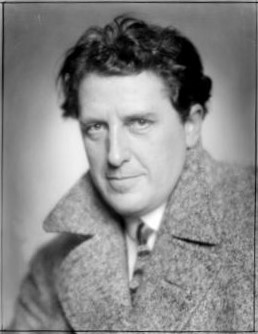 Wilhelm Klitsch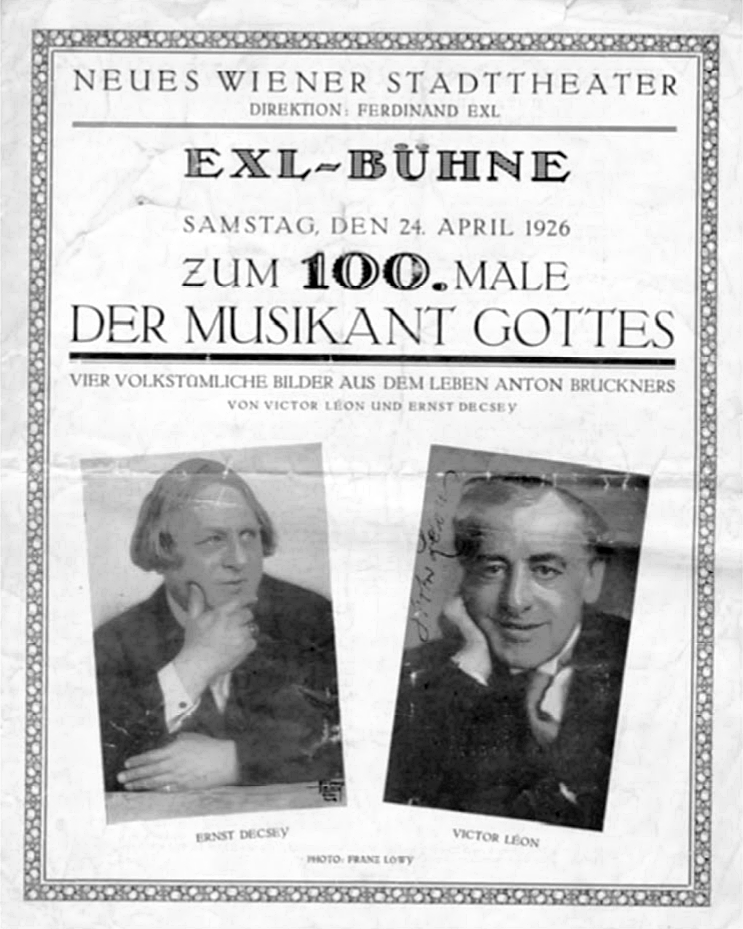 Poster for the 100th Performance in Vienna