Postcards of Old Masters - Getting it WRONG!
In 1948, Ludwig and Theresa Sedlaczek, then living in Kentucky, decided to produce a series of postcards showing the homes of famous classical music composers. To the right is one of those cards with a charming house and a bit of musical notation.

But turning the card over shows that this card - No. 14 in the series - is supposedly showing us the home of Anton Bruckner in Voeklabruck, Austria.

It goes on to explain that this is Bruckner's birthplace in Voeklabruck, "where he lived and worked his entire life."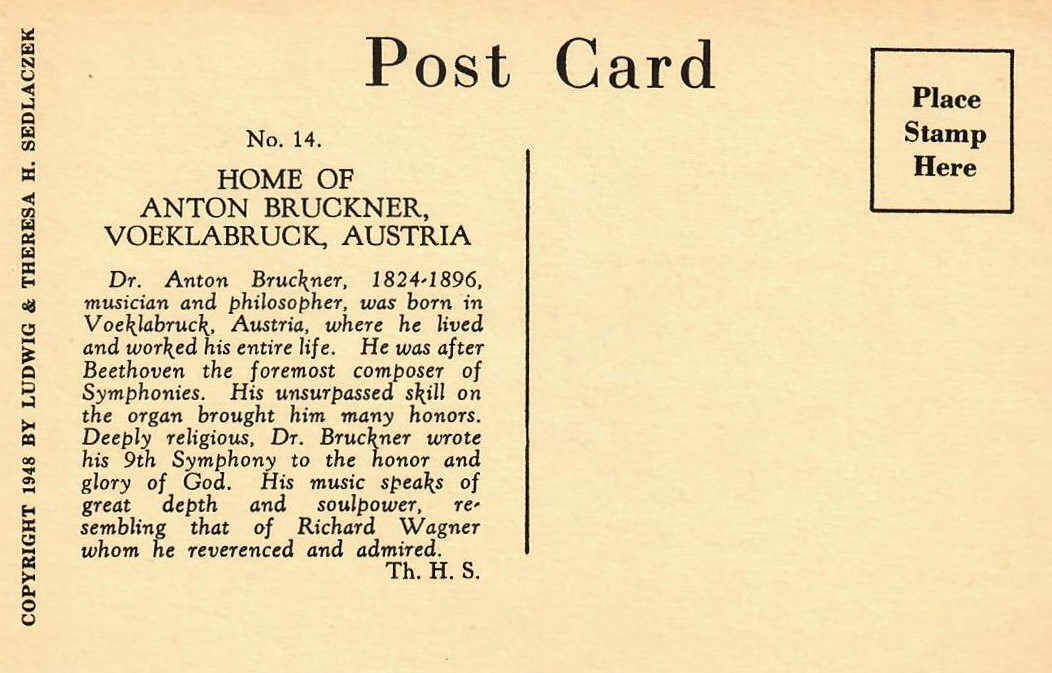 Needless to say, Bruckner was born in Ansfelden and spent most of his creative life in Linz and Vienna... but it's a nice postcard.

The Library of Congress has a complete set of the cards. I have no idea if the others are as "accurate" as this one.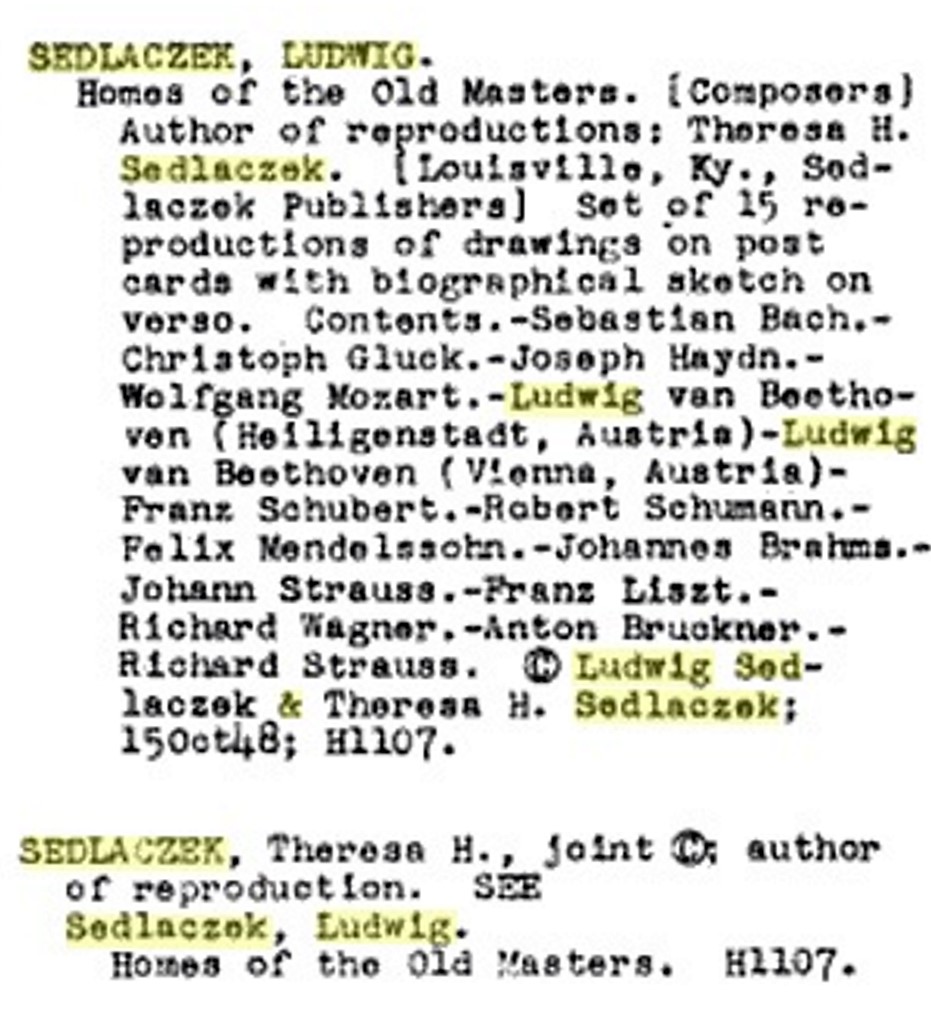 Library of Congress listing