UPDATED: Bruckner in "Ripley's Believe It or Not!"
When I was a kid, I used to collect all of the books in the Ripley's Believe It or Not! series. The books were filled with amazing and unusual facts. But I don't recall this newspaper strip from 1966 and its over-the-top description of Bruckner's final resting place.

It reads, THE HUGE ORGAN in the church of St. Florian, Austria serves as a memorial to the composer Anton Bruckner. Bruckner began his celebrated career as a church organist on this organ - and is buried at its base.

In the 18th Ripley's magazine, published in 1971, there was another Bruckner entry: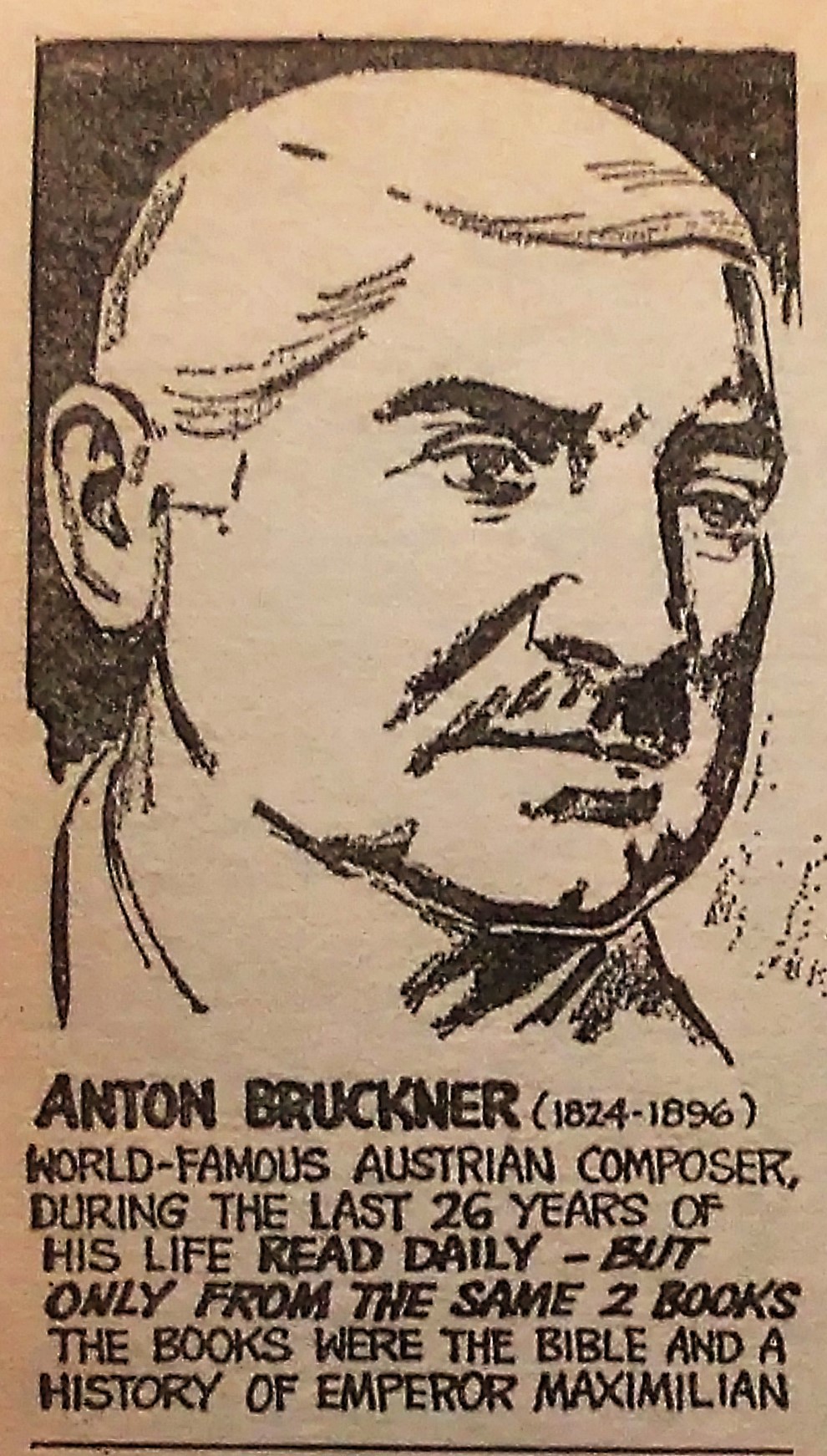 Since this is "Believe it or Not," This second one I choose not...

My thanks to Ben Korstvedt for this second entry.